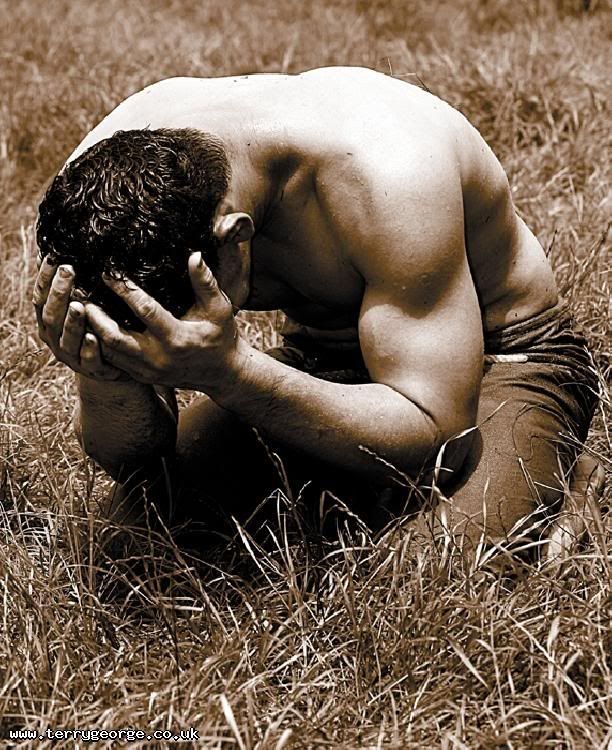 I hate it when things didn't go as I planned them. It made me felt frustrated and angry because of the hard work that I've put into one thing didn't pay back as what I deserved.
It was about

PTPTN

. I went to

Annexe Hall

on

Saturday

where they set up the counters for submitting the application form for

PTPTN

. I got there at around

9am

, and I was damn tired because I went

overnight

at

Cathay Cineleisure

earlier with

Fafay

,

Alyaa

and

Niessa

. We watched

The Sorcerer's Apprentice

and hung out at

NZ Garden

in

KL

after that. I didn't get any sleep (but I managed to take a nap for half an hour or so), once I got back I immediately took off my contact lens and changed. I didn't even take my

shower

and headed to

Annexe Hall

immediately because I was afraid that if I stalled any longer it would have taken much longer to settle everything.
I took a number, which was

1273

. I looked at the current number.

1025

...!!!
I was stunned by the number appeared on the screen. It was another

200+

turns of people till I got to my number. I quickly find a seat where the other

TESL students

were sitting, waiting for their turns. I pulled out my file, and arranged everything in place accordingly. I made sure everything was done perfectly.
Long story short, I waited for almost
3 hours
. Finally, they called my number and I was asked to go to the
2nd counter
. There was this one
bespectacled guy
who was supposed to entertain my needs (this sounded wrong), or should I say, checked my documents. He was looking at my
parents' salary
and he said that the figure I put in the
application form
and the figure that presented on the
tax statement
were not the same and according to the figure stated on the tax statement, I was not even qualified to get full loan which was
RM26k
. I was
perplexed
by everything he told me. I was
baffled
and confused and I didn't know what to do. He said that I had to get my parents' monthly salary statement that day
immediately
, if I wanted to submit my application form on that day. It was the last day of submission and error like this happened.
I asked the
HEP officer
if they could receive fax on that day, but they said that since it was
Saturday
and the office was closed hence she couldn't help me with the faxing matter. She asked to to go to the
library
and asked them instead. But before I went there, I called my
Mom
.
Unfortunately, when I called my
Mom
, she was on her way to my
grandparents'
house in
Papar
. My
granddad
was hospitalized due to
suspected dengue fever
and she had to go visit and looked after him at the hospital. Poor him. For someone who's almost
90-year-old
to have an illness like this is a serious danger. My
Mom
said that
Dad
was at his office and to make matters worse, she didn't keep any of the statement at home. Everything was left at the office. I was
speechless
. I never thought that things would turned out pretty badly. From that moment on, I knew it was hopeless.
I told my
Mom
that there was nothing that we could do anymore and I decided that I'm not gonna apply for
PTPTN
. According to the people in-charged, they said that the next application submission will be held in the
middle of August
, which is next month. The reason I gave up
PTPTN
because it was just my
back up plan
. My original plan was applying for a
scholarship
sponsored by
JPA Sabah
. I've been informed that the result will be out in the
early of August
, which is why applying for
PTPTN
by then will not worth it, because I might get the
scholarship
from
JPA Sabah
instead of
loan
from
PTPTN
. Besides,
JPA Sabah
has a lot more to offer compared to
PTPTN
. Like
free tickets
going back and forth to
Sabah
once a year.
Speaking of which, I've already bought tickets for my flight going back to
Sabah
this coming
Raya
. Since I didn't go back for
Raya
last year, I am gonna go back this year as my
elder brother
will be going back as well. Buying flight ticket was a
bummer
, because of the price that I had to pay. Total money spent for my
2-way flight ticket
cost my parents
RM627
. I somehow felt guilty for asking such amount from my
Dad
just because I wanted to go back for
Raya
. I guess there will be no "
duit raya
" for me this year.
I seriously hope that
JPA Sabah
will approve my application, because I'm done with
PTPTN
.